News
News Item:
U12 Camogos All-Ireland Camogie Trip 2016
22 September 2016
On Sunday 11th September our young camogs set off for the All-Ireland Camogie Finals in Croke Park where Cork and Kilkenny took to the stage in both Intermediate and Senior games.
...
more
News Item:
Thankyou to iSL Waste Management
20 September 2016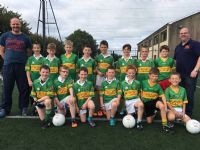 The Club and Management would like to thank iSL Waste Management who have kindly sponsored our U10 Football Team with 25 new footballs.Very much appreciated!

...
more
Event:
Euro Funding Presentation
19 September 2016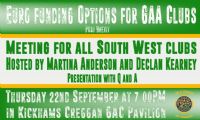 All SW GAA Clubs welcome! This is an opportunity to potentially source some much needed funding for all our Clubs....

...
more
Heritage:
Cranfield Cross
15 September 2016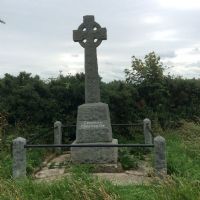 Cranfield Cross
or
Tearmann Chreamhchoille
is
the latest in a series of crosses going back hundreds of years to mark the " termon" lands of Cranfield ancient chur
...
more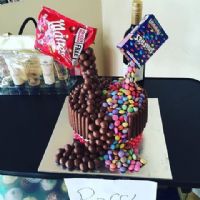 Thanks to everyone who supported the Club Coffee Morning and made it a great success! We really appreciate the efforts made by those who baked, helped out on the day, came in for a wee
...
more
Event:
Club Coffee Morning
07 September 2016
Club coffee morning on sat 9.30-12.30

PLEASE COME ALONG & SUPPORT
...
more
News Item:
U10 Castledawson Football Blitz
07 September 2016
Well done to our U10 footballers and mentors who won the recent Castledawson Blitz!
Great to see! Keep it going lads!

...
more
Congratulations:
Minor Footballs Crowned Back To Back All County League Champions
05 September 2016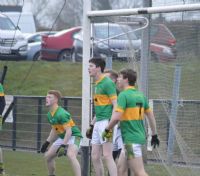 Congratulations to the Minor Football players and management on being crowned the All County Division 1 League Champions for the second year running. This is a just reward for the time, effo
...
more
Fixtures:
Championship matches this weekend
01 September 2016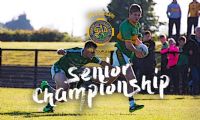 This weekend the club has three Championship games on starting with one on Friday and two on Saturday. Lets really get out and support each of the teams and give them as much encouragement as we can to ...
more
News Item:
Sharing from the McLarnon Family
11 August 2016
Hi guys,
I'm sending everyone I know this link to my cousins fundraising page. I've never done this kind of thing before as I know everyone has charities close to their hearts. My c
...
more