News
News Item:
Féile Naomh Olcan / St Olcán Festival
16 June 2014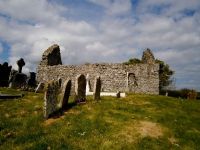 Féile Naomh Olcan / St Olcán Festival
partly funded by Antrim Borough Council will take place at
Kickhams GAC at 4:pm after Cranfield Sunday Mass.
Music by Crawley Family, danci
...
more
Congratulations:
Pat McKeown named Antrim Borough Council Sporting Legend
16 June 2014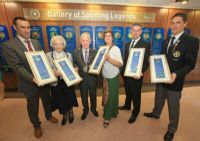 What an unbelievable achievement. Congratulations to Pat and all his extended family. Pat is the true meaning of a sporting legend and one Kickhams Creggan will forever remember.
...
more
News Item:
All Ireland Junior Hurling Champions visit Stormont
16 June 2014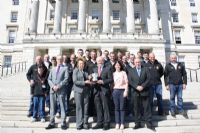 Our Senior Hurlers and the
2014 All Ireland Junior Hurling Champions
where hosted at Parliament Buildings today by Sinn Féin.
The players and management were taken on a tour of
...
more
Match Report:
U14 hurling league
05 June 2014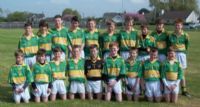 After a disappointing start to their league campaign with a home defeat to Lamh Dhearg the U14 hurlers got back to winning ways with a wide-margin victory away at Loch Mór Dál GCais. The lads are bu
...
more
News Item:
Juvenile Hurling Blitz at St Comgall's, Antrim
02 June 2014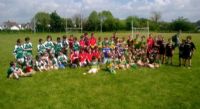 Congratulations to all the underage hurlers and camogs who turned out on Saturday 31st May for a hurling blitz at St Comgall's in Antrim. It was a brilliant day in terms of the weather, the skills o
...
more
Upcoming Event:
Only 2 Fundraisers this year...PLEASE SUPPORT!
27 May 2014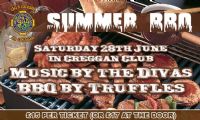 Members, Players, Patrons and Supporters, Kickhams GAC is holding only two main fund raisers this year;

1.) A Summer BBQ on June 28th at the hall, music supplied by The Divas and food
...
more
Meeting:
St Olcan's Festival - Meeting
26 May 2014
The heritage Committee are holding a meeting in the pavilion at
7:00pm on Tuesday 3rd June
to organise Féile Naomh Olcán / St Olcan's festival (on Sunday 29th June).
We are hoping to have
...
more
Congratulations:
Annual 5K Run Update
22 May 2014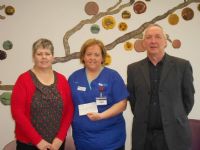 After the annual Easter 5K run/walk, this years funds were going to the C7 ward in Antrim Hospital. A fantastic £600 was raised on the day so a big thankyou to all who participated and contributed to a ...
more
Match Report:
Minor hurlers off to a winning start
19 May 2014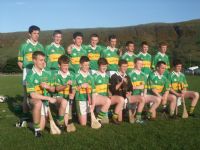 The minor hurlers travelled to picturesque Glenariffe on Friday night for the opening game of their all county league campaign.
On a perfect summers evening in the heart of the glens, both teams
...
more
Reminder:
Tommy is going to Ethiopia
19 May 2014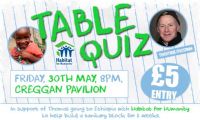 At Creggan, our members do a lot of Charity work in developing countries. And another club member is going out to Africa this Summer. Tommy McCann our Senior Hurling manager is going out to E ...
more