News
Congratulations:
Pat McKeown named Antrim Borough Council Sporting Legend
16 June 2014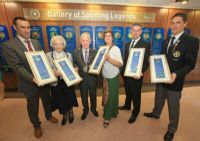 What an unbelievable achievement. Congratulations to Pat and all his extended family. Pat is the true meaning of a sporting legend and one Kickhams Creggan will forever remember.
...
more
Match Report:
U14 hurling league
05 June 2014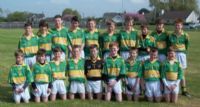 After a disappointing start to their league campaign with a home defeat to Lamh Dhearg the U14 hurlers got back to winning ways with a wide-margin victory away at Loch Mór Dál GCais. The lads are bu
...
more
News Item:
Juvenile Hurling Blitz at St Comgall's, Antrim
02 June 2014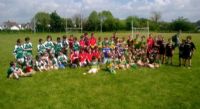 Congratulations to all the underage hurlers and camogs who turned out on Saturday 31st May for a hurling blitz at St Comgall's in Antrim. It was a brilliant day in terms of the weather, the skills o
...
more
Upcoming Event:
Only 2 Fundraisers this year...PLEASE SUPPORT!
27 May 2014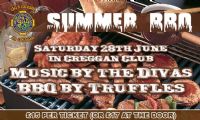 Members, Players, Patrons and Supporters, Kickhams GAC is holding only two main fund raisers this year;

1.) A Summer BBQ on June 28th at the hall, music supplied by The Divas and food
...
more
Meeting:
St Olcan's Festival - Meeting
26 May 2014
The heritage Committee are holding a meeting in the pavilion at
7:00pm on Tuesday 3rd June
to organise Féile Naomh Olcán / St Olcan's festival (on Sunday 29th June).
We are hoping to have
...
more
Congratulations:
Annual 5K Run Update
22 May 2014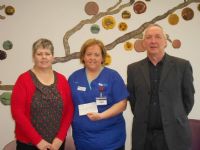 After the annual Easter 5K run/walk, this years funds were going to the C7 ward in Antrim Hospital. A fantastic £600 was raised on the day so a big thankyou to all who participated and contributed to a ...
more
Match Report:
Minor hurlers off to a winning start
19 May 2014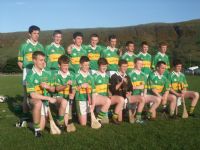 The minor hurlers travelled to picturesque Glenariffe on Friday night for the opening game of their all county league campaign.
On a perfect summers evening in the heart of the glens, both teams
...
more
Reminder:
Tommy is going to Ethiopia
19 May 2014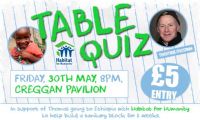 At Creggan, our members do a lot of Charity work in developing countries. And another club member is going out to Africa this Summer. Tommy McCann our Senior Hurling manager is going out to E ...
more
Match Report:
Féile B semi-final defeat for U14 hurlers
14 May 2014
Following their victory in the South West Féile the U14 hurlers lost out to St Enda's in the all-county Féile B semi-final on Sunday 11th May. Played in atrocious conditions in Armoy, an older and s
...
more
IMPORTANT:
Notice: St Olcan's Festival
12 May 2014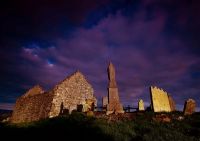 St Olcan's Festival will take place after Mass in Cranfield on
29th June
in a marquee at the shore. The Local Heritage Group need 20 / 25 volunteers men and women, for traffic, safety etc. It wil ...
more