News
Match Report:
ACFL Div. 1 - Kickhams Vs St. Galls
07 July 2009
ACFL Div. 1
05 July 2009
Kickhams Creggan 3-08
St. Galls 1-12
Two goals and a point in the last quarter from Sam Maguire ensured a two point victory for Creggan in what w ...
more
Match Report:
ACFL Div. 4 - St. Johns Vs Kickhams
06 July 2009
ACFL Div. 4
05 July 2009
St. Johns 0-08
Kickhams Creggan 3-13
Played in excellent conditions though with a stiff enough breeze blowing down the field, C ...
more
Match Report:
ACFL Div. 1 - St. Brigids Vs Kickhams
05 July 2009
ACFL Div. 1
24 June 2009
St. Brigids 1-10
Kickhams Creggan 1-10
A point gained or a point lost?
A late goal from Hugh McN ...
more
Please note, there has been a change of throw in time for the ACFL Div. 1 match against St. Galls this coming Sunday. Throw-in is now at 5:30pm.
Come out and support the team.
...
more
Due to the Og Sport being on at the club on Saturday there will not now be a cleaning of the clubrooms. It has been postponed until
Friday 3rd July and Saturday 4th
.
Anyone free ...
more
Upcoming Event:
Shorts & Shades Party
01 July 2009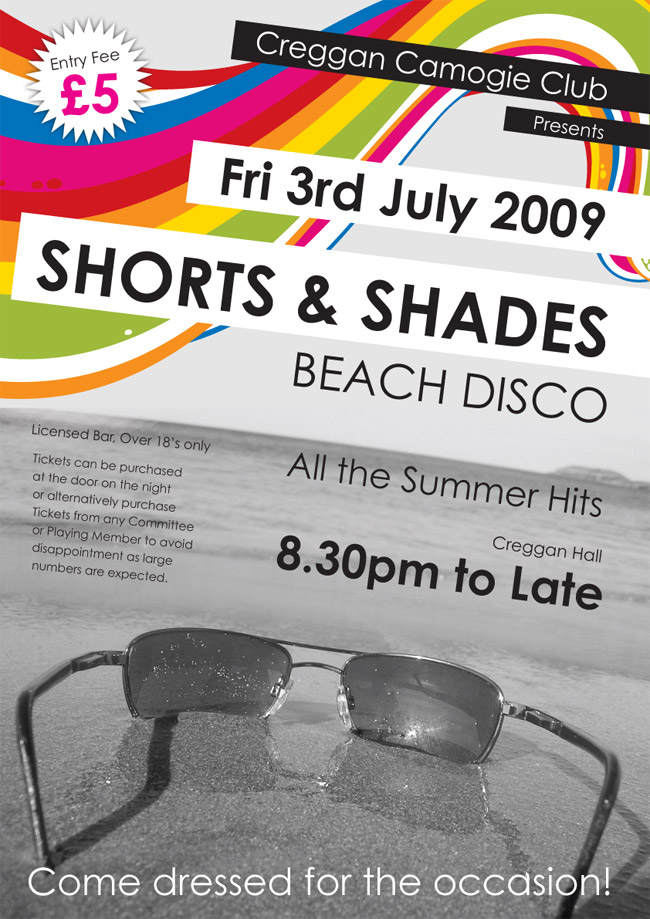 ...
more
News Item:
Videobites - Antrim Vs Cavan
01 July 2009
Some of the celebrations taken after the recent historic Ulster Championship Semi Final win against Cavan at Clones
...
more
News Item:
Antrim Minor Hurling team
25 June 2009
Congratulations to Conor McCann who gets the number 14 shirt in the Antrim Minor Hurling team to play Derry in the Ulster Final on Sunday 28th June at Casement Park.
Well done Conor and thoroug ...
more
News Item:
All Ireland U14 Hurling Feile
23 June 2009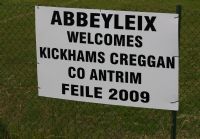 Our U14 hurlers traveled to Offaly/Laois last weekend to take part in the All-Ireland Feile. Reports coming back suggested that they acquitted themselves well on the field and represented them ...
more
News Item:
U21 Football Championship Trophy
22 June 2009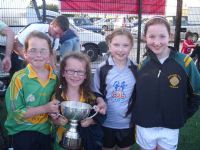 County stars Dermot McCann and Peter Graham brought the recently won Under 21 Football Championship Cup to Under 8 and Under 10 training.
More photos in the Gallery Section
...
more