News
Match Report:
Minor Footballers make it three in a row
20 April 2015
Creggan minor footballers made it three wins from three on Tuesday night in a home victory against a very under strengthened Lamh Dhearg. Indeed its a credit to Lamh Dhearg because they only
...
more
Creggan Camogie Club:
Fixtures
19 April 2015
This weeks camogie fixtures

Monday 20th April - U16 v Ahoghill 6.45 (A)
Thursday 23rd April - Senior camogs v Tir Na nog 7pm (A)
Saturday 25th April - U14 only v Ahoghill @ home
...
more
Creggan Camogie Club:
PAN CELTIC FESTIVAL - DERRY Sat 11th April
19 April 2015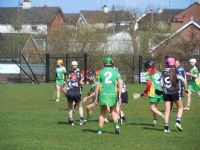 Creggan U16's participated in the Pan Celtic Festival in Dungiven on Saturday where they were placed in a section with Dungiven and St. Brigids.
The girls battled hard in the
...
more
Fixtures:
Kickhams Creggan Vs Tir Na nOg
18 April 2015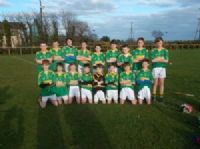 Kickhams Creggan U14 Hhurlers take on local rivals Tir Na nOg on Sunday @1200 noon @ Creggan in the SW Antrim Feile!
PLEASE COME ALONG AND SHOW YOUR SUPPORT.




...
more
News Item:
Get Fit For Summer!
16 April 2015
The clocks have gone forward, the evenings are getting longer and the temperature is climbing so lets get those bodies kicked into shape :)

Monday nights @ 8:00pm and Thursday nights
...
more
Match Report:
Minor League - Kickhams Creggan Vs Tir Na nOg
14 April 2015
CREGGAN WIN LOCAL DERBY

Creggan minor footballers win on their second game of the season on Tuesday night against local rivals Tir Na Nog.

The game started at a very fast pace,
...
more
Match Report:
Minor League - St. Endas Vs Kickhams Creggan
14 April 2015

Minors start the season with a win!

Kickhams minor footballers got their season off to the perfect start, with a very hard earned victory against a very well fancied st Endas at H
...
more
Upcoming Event:
Table Quiz for Romania
08 April 2015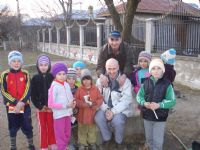 Table Quiz for Romania this Friday 10th April in the Club @ 8pm.
PLEASE SUPPORT AN EXCELLENT CAUSE!

Sean McAuley and his team have been volunteering for this charity/aid wo
...
more
News Item:
Randalstown Credit Union Senior Camogie Sponsors
07 April 2015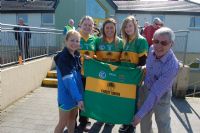 A massive thanks to Randalstown Credit Union for sponsoring our Senior Camogie Jerseys.
The sponsorship is very much appreciated and the girls will look great in their new k
...
more
Fixtures:
All Underage Girls Fixtures - U8, U10, U12 & U14 for Football & Camogie
02 April 2015
Hey Everyone!
attached are all the Underage Fixtures for girls in the club for 2015 (as per information to date)
Please download and print off your childs relevant sheet or all if
...
more