News
Upcoming Event:
"Health and Wellbeing" Event
17 February 2015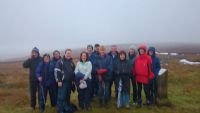 "Health and Wellbeing" Event
Our first event will be a hill-walk at Carntogher, on Saturday 28th February.
We will meet in the car-park at the club at 8.30am, befo
...
more
Fixtures:
2015 SW Antrim Competition Fixtures
11 February 2015
SOUTH WEST COMPETITION DRAWS 2015
The Draws were made this evening, 10th Feb, in St Mary's GAC Ahoghill.
Feile H
...
more
IMPORTANT:
Club Membership Registration
29 January 2015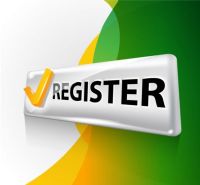 Club Members & ALL Players Registration Night will be held on
Friday 30th January @ 7:30pm - 8:30pm
in the Club Rooms.
REMEMBER....NO PAY NO PLAY. This is mandat
...
more
Upcoming Event:
GET YOUR TICKETS!
24 January 2015
Wednesday 28th Jan 8pm-9pm will be one of the last few dates you will be able to purchase the last of the St. Mungos tickets. There are literally only a few left and we want them gone! T
...
more
Event:
St Mungo's Luganulk - The worst team in Ireland
18 January 2015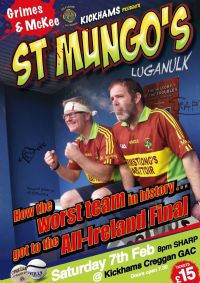 Date:

Saturday 7th February
Tickets on SALE:

Wednesday 21st January - 8pm to 9pm
The tickets are flying out for this Grimes and McKee GAA p
...
more
Fixtures:
2015 Adult Championship Draw
17 January 2015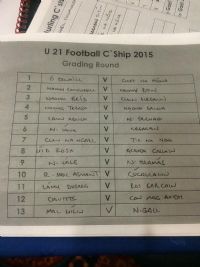 Last night at the Dunsilly Hotel in Ballymena the 2015
Antrim Adult Championship draws
were made. The draws made involving our club teams are:
...
more
News Item:
Traditional Music Classes
11 January 2015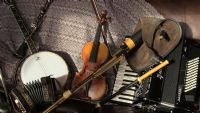 The Traditional Music Classes will resume in the Clubrooms on Tuesday 13th January @ 7:00pm
...
more
Reminder:
Lucozade Bottle Code Collection
07 January 2015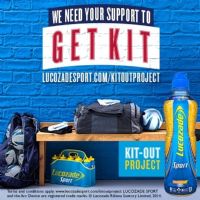 Next time you have a
Lucozade Sport drink
, don't bin the bottle, check for a code under the wrapper that we can use to earn free equipment.
If we collec
...
more
Event:
'Worst team in Ireland' - St Mungo's - Comes to Creggan
06 January 2015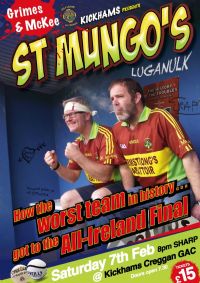 Venue: Kickhams Creggan GAC
Date: Saturday 7th February
** TICKETS NOW ON SALE NOW **
...
more
Upcoming Event:
Health & Fitness Programme
02 January 2015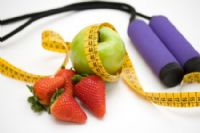 There will be a new 8 week health and fitness programme at Kickhams Creggan hall commencing on Monday 12/01/2015 at 8pm.
The course will run for 2 nights per week for 8 weeks:
...
more