News
Match Report:
U12s An Riocht Tournament
21 May 2018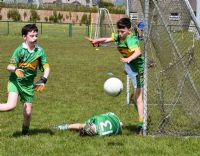 Our U12s took part in the prestigious An Riocht tournament on Saturday. They played Sarsfields (Antrim), Shane O'Neills (Armagh) & eventual winners O'Donovan Rossa (Derry) in the group s
...
more
IMPORTANT:
IMPORTANT DATE - IMPORTANT BUSINESS!
21 May 2018

Club Development Meeting Thursday 24th May. Anyone interested in contributing to the Clubs 5 year development plan is invited to attend @ 7:00pm.
It's your club so come
...
more
Heritage:
Cranfield ecclesiastical site Presentation Night
16 May 2018
Dr. Siobhan McDermot from Queens University Archaeological Department and Liam Campbell from Lough Neagh Partnership will give a presentation on the Cranfield ecclesiastical site in Creggan
...
more
IMPORTANT:
NO Dogs on Club Premises
26 April 2018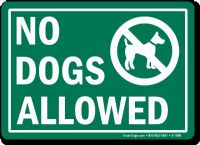 ALL - This is a gentle reminder to all that for Health & Safety reasons dogs are NOT ALLOWED on club property. If by chance any member who sees someone walking their dog on Club property
...
more
Coaching:
Girls Fundamental Skill Sessions
25 April 2018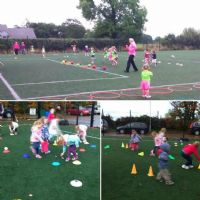 Fundamental skill sessions will be starting on Saturday 28th April 10-11am. We will have all equipment provided. So if your daughter is in Nursery
!-- p.p1> ...
more
News Item:
Creggan Local Heritage Group Coffee Morning
14 April 2018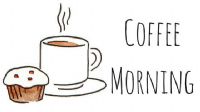 Creggan Local Heritage Group will hold a
Coffee Morning
and
display of local memorabilia
in the pavilion at Kickhams GAC on
Saturday morning 28th April from 10:00am to 1:00p
...
more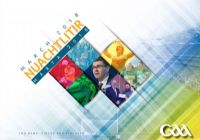 GAA Monthly Newletter
...
more
Event:
Concussion Workshop
14 March 2018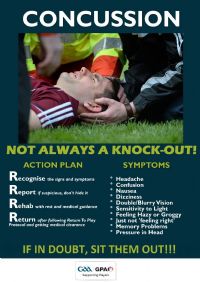 Concussion workshop on Wednesday 21st March @ 8:00pm in the pavilion.
All coaches and parents are welcome to come, learn and engage in what should be a very worthwhile workshop.
...
more
IMPORTANT:
TO ALL COACHES!
05 March 2018
CONCERNING ALL COACHES this is a reminder that it is your responsibility to brush out your changing rooms after games. It is a simple courtesy to the teams coming after you and also a respec
...
more
Congratulations:
Scór Sinsir Winner - Orlaith McAteer
05 March 2018
Massive congratulations to Orlaith McAteer on becoming County Champion in Scór Sinsir in the Solo Singing Category!

...
more