News
News Item:
Customized Gum Shields
09 March 2014
Any playing members who would like a new customized Creggan gum shield there will be a fitting in the club on Tuesday 11th March at 6.30pm.

For further information contact Tony immedi
...
more
Congratulations:
All Ireland Champions!
07 March 2014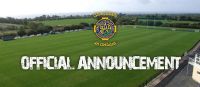 Croke Park CCC have just confirmed Kickhams Creggan are STILL
All Ireland Junior Hurling Champions!
...
more
Reminder:
National Club Draw
05 March 2014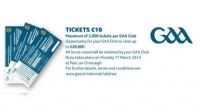 ALL National Club Draw
tickets have to be returned:
Wednesday 5th March

at

8pm
...
more
Congratulations:
Dr Donal McKeown appointed new Bishop of Derry
27 February 2014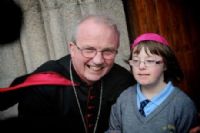 Pope Francis has appointed Antrim native Dr Donal McKeown as the new Catholic Bishop of Derry. Auxiliary Bishop in the Diocese of Down and Connor since 2001, the 63-year-old was confirmed in the rol
...
more
Meeting:
Minor (U18) / U16 Meeting
26 February 2014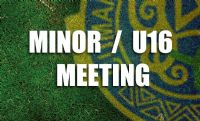 The
Minors and U16s
are asked to attend a meeting in the pavilion on
Friday 28th February at 7.30pm
. This meeting is for
all players
and their
PARENTS
setting out the pl ...
more
IMPORTANT:
Kickhams Creggan GAC
19 February 2014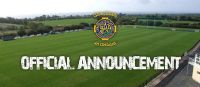 Can we ask all our club members to refrain from talking to the press/media or commenting on social media networking sites until further notice.
If you need a
...
more
IMPORTANT:
DINNER DANCE ticket sales!
18 February 2014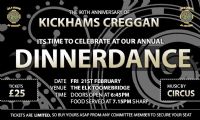 The Dinner Dance is on this Friday 21st February.
It's your FINAL chance to order tickets on Wednesday at the club between 7pm and 8pm SHARP.
There isn't many tic
...
more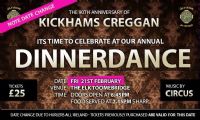 The Dinner Dance is on this
Friday 21st February.
It's your
FINAL
chance to order tickets tonight at the club between
7pm and 8pm SHARP.
Tickets are going
...
more
News Item:
Hurling All Ireland Final Replay
14 February 2014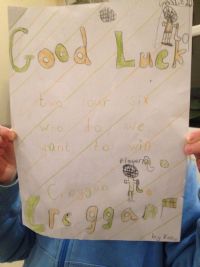 A few more good luck pics for the hurlers All Ireland Final Replay tomorrow v Ballysaggart! Thanks girls!! From our young players - Mary
Murray, Cara McNicholl and Kaitlyn McNally.
L
...
more
Reminder:
Registration and Membership Night
12 February 2014
Friday 14th February at 7.30pm is the Membership and Registration Night for all teams and players in the pavilion.
£45 for all Senior (Above Minor) Non platinum membe
...
more