News
News Item:
Féile na nGael 2015
22 June 2015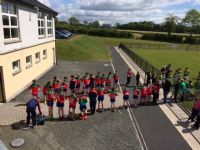 Kickhams Creggan GAC were delighted to welcome Na Seamroga (Offaly) for the 2015 Féile na nGael during the weekend of June 19-21. Apart from their own clash (won by the visitors)
...
more
Upcoming Event:
Cul Camp 2015!!!
17 June 2015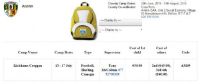 See the attached picture for the information regarding the ever popular Cul Camp 2015!
Registration at the Club Thursday 18th between 7:00pm & 8:00pm. Get your kids r
...
more
Health & Wellbeing Event:
An Introduction to Mindfulness
17 June 2015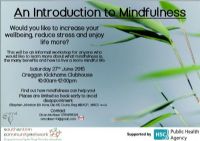 This is an informal and relaxed workshop for anyone who would like to learn more about what mindfulness is.
This is part of the popular Health & Wellbeing Initiative that has
...
more
News Item:
Féile Naomh Olcán / St Olcán Festival - June 28th
16 June 2015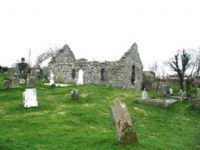 Creggan Local Heritage group are appealing for
stewarts
young, old, male and female for
Féile Naomh Olcán
on
Sunday 28th at Kickhams Creggan GAC after Cranfield Mass at 3pm
.&n
...
more
IMPORTANT:
Public Road Safety Meeting
16 June 2015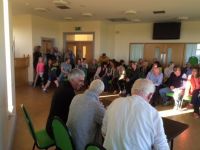 ** NOTE THE TIME CHANGE TO 2PM ON THE SAME DAY **
Another public meeting
regarding traffic
this time attended by
Transport NI and local councillors
will be held
...
more
Event:
Féile na nGael 2015
13 June 2015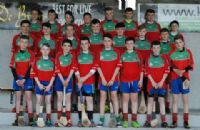 Kickhams Creggan U14 hurlers and management would like to
extend a very warm welcome to Na Seamróga U14 hurling team
. Na Seamróga are based in Tullamore, Co. Offaly and will be our guests from
...
more
Match Report:
Creggan Under 10 Football Tournament 24th May 2015.
12 June 2015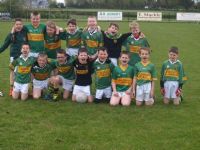 The current unpredictable weather stayed kind for us as we hosted the first of two juvenile football tournaments scheduled for Creggan this year.
First up were t
...
more
Coaching:
Fundamentals Coaching Course Week 6
12 June 2015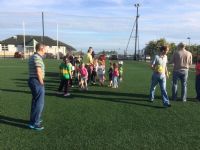 Week 6 and no sign of letting up!!
Well done to the coaches, parents, children and all the volunteers involved. Keep 'er lit!
See more images in the gallery.
...
more
News Item:
KIckhams Creggan Golf Day 2015
11 June 2015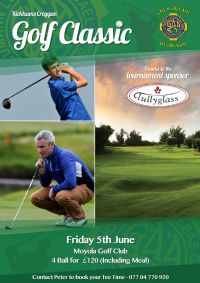 We would like to thank ALL the sponsors who made the 2015 golf day a success!
Please support ALL or sponsors:
...
more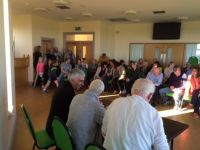 There was an important Community Meeting on Monday night to discuss road safety on the Creggan Road. The good turnout was testament to the importance of the safety of our members so thanks t
...
more