News
News Item:
New Club Jackets ...pre-order yours TODAY!
06 February 2010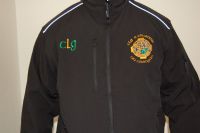 Check out our new exclusive 2010 Club Jackets. Best Jackets yet.....
Tony is presently taking orders, so if you are interested please see him to place your order.
PS: Free jack ...
more
Event:
Annual Dinner Dance 2010
06 February 2010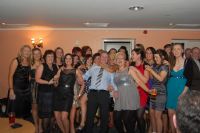 Creggan held their Annual Dinner Dance on Friday 29th January in the Elk. As per usual this was an extremely well turned out occasion and a great night was had by everyone who attended.
A ...
more
News Item:
Croke Park Newsletter
02 February 2010
Please see attached Nuachtlitir Chlubanna Eanáir 2010
...
more
News Item:
Clarification on the wearing of Hurling Helmets
26 January 2010

From the 1st January 2010, the following applies to all players at all levels up to and including Senior grade:

(a) In all Hurling Games and Hurling Practice Sessions it is manda
...
more
Upcoming Event:
Dinner Dance Tickets - LAST CHANCE
24 January 2010
Last chance for purchasing your Dinner Dance tickets, Wednesday 27th Jan in the Pavilion @ 8pm.
Don't miss out!
ALSO
....can
ALL
the draw ticket returns be brought up on Wedne ...
more
News Item:
Creggan P.S. win Indoor Boys' 5 a side Gaelic Tournament
23 January 2010
Congratulations to Creggan P.S. on winning the Indoor Boys' 5 a side Gaelic Football Tournament on Friday 22nd Jan. The school won the competition for the first time in its 10 year his
...
more
News Item:
Upcoming Ulster U21 Club Football Championship - Dates & Draw
21 January 2010
Please find the draw, dates & times for the upcoming Elk Sponsored Ulster U21 Club Football Championship.
All matches are scheduled for a throw in time of 2:00pm
...
more
News Item:
Championship Draws 2010
19 January 2010
Click on the attached document to view this year's Championship Draws. We wish all our teams in all codes the very best of luck in their respective Championships.
...
more
News Item:
YOUR CLUB NEEDS YOU!!!
17 January 2010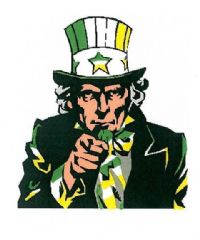 Updated 17-01-10
Cleaning Rota for Ulster U21 Championship

Friday 22nd January 7.15pm
Brian Denvir
Enda Maguire
Terry Maguire
Odhran ...
more
News Item:
Dinner Dance Tickets
14 January 2010
This year's Annual Dinner Dance will be held on the 29th January in The Elk.
Tickets are priced at £20.00 per head and there are only limited numbers available.
The sale and collection of tic ...
more