News
Match Report:
Creggan Under 10 Football Tournament 24th May 2015.
12 June 2015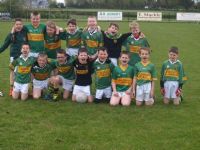 The current unpredictable weather stayed kind for us as we hosted the first of two juvenile football tournaments scheduled for Creggan this year.
First up were t
...
more
News Item:
KIckhams Creggan Golf Day 2015
11 June 2015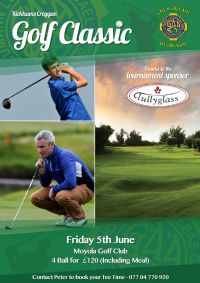 We would like to thank ALL the sponsors who made the 2015 golf day a success!
Please support ALL or sponsors:
...
more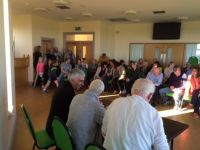 There was an important Community Meeting on Monday night to discuss road safety on the Creggan Road. The good turnout was testament to the importance of the safety of our members so thanks t
...
more
Coaching:
Fundamentals Coaching Course Week 5
08 June 2015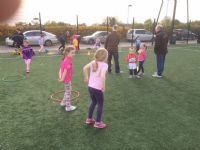 Week 5 and everyone is still going strong and the youngsters are loving it!
Well done to the coaches, parents, children and all the volunteers involved. Keep 'er lit!
...
more
Event:
Féile Naomh Olcán 28th June:
07 June 2015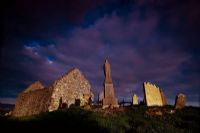 Féile Naomh Olcan / St Olcán Festival
organised by the Creggan Local Heritage Group is a family day with music refreshments and entertainment at Kickhams GAC Creggan
@ 4:00pm afte
...
more
Upcoming Event:
Cul Camp 2015
02 June 2015

Date for your diaries!
Our Cúl Camp will be running from
Monday 13th to Friday 17th July
.
Application forms will be available in the next few weeks.
Any members wis
...
more
IMPORTANT:
Creggan Community Meeting
28 May 2015
There will be a public meeting in the Creggan pavilion on
Monday 8 June at 7pm
to discuss the
traffic situation in the area
following a number of recent incidents.
Pleas
...
more
Upcoming Event:
Creggan Golf Classic 2015
26 May 2015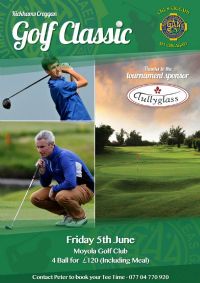 On
Friday 5th June
Kickhams Creggan will play out our 2015 club
Golf Classic
(which is kindly sponsor
...
more
Coaching:
Fundamentals Coaching Course Week 3
23 May 2015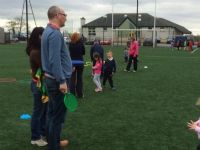 Some pictures of Week 3 of the Fundamentals Coaching Course can be viewed in the Gallery. An excellent turnout by both parents and children and a lot of learning and fun was had. Keep i
...
more
News Item:
U14 Féile skills
18 May 2015
Congratulations to Morgan Nelson who finished runner-up in the SW Antrim Féile skills competition. Morgan will go on to represent Kickhams and the SW Antrim area at the All-County finals.&nb
...
more