News
Event:
Antrim Minors Vs Fermanagh Minors
31 March 2009
Creggan had a number of representatives on the recent Antrim minor football panel that played Fermanagh at Kickhams on Saturday. Ferghal McGrenaghan, Aidan McKeown, Hugh McNulty, Conor McCann, Mar ...
more
Sean McAuley would like to extend his sincere thanks to all who turned out on Friday night to attend his quiz night. As you all know Sean is going to Romania and Moldova to do volunteer work with ...
more
Event:
U12 Hurling Challenge Match Vs Glenavy
25 March 2009
The Under 12 hurlers took part in their first challenge match of the year last week against Glenavy. The game was played away in Glenavy and the young Ciceam's enjoyed the run out tremendously.
...
more
Match Report:
Senior Hurling Challenge Match Vs Carrickmore
18 March 2009
In the first Hurling match since the opening of our new pitch, we had a very competitive friendly match with Carrickmore. It was a high scoring match with Creggan totalling up 7-10 to Carrickmor ...
more
Match Report:
ACFL Div. 4 - Lamh Dhearg Vs Kickhams
16 March 2009
ACFL Div. 4
15 March 2008
Lámh Dhearg 3-06
Kickhams Creggan 2-08
Creggan reserves suffered their first defeat of the season on Sunday at the hands of Lámh Dhea ...
more
Reminder:
Club Draw Tickets
16 March 2009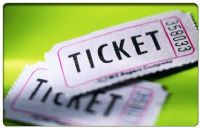 Please can
EVERY CLUB MEMBER
purchase a ticket for the club draw. The returns are to be for Wednesday night so every effort should be made to buy a ticket.
The proceeds ...
more
Reminder:
U16 Hurling Training
12 March 2009
Under 16 hurling training commences on the 3G on Saturday 14th March @ 2:00pm - 3:30pm and on Monday 16th March @ 7:30pm - 8:30pm.
Anyone that requires a hurl can get one 20mins before training ...
more
Match Report:
ACFL Div. 4 - Kickhams Vs Eire Og
09 March 2009
ACFL Div. 4
8 March 2008
Kickhams Creggan 1-10
Eire Og 0-04
Creggan opened their Division 4 league campaign with a comfortable win against Eire Og at Páirc Uí ...
more
News Item:
One reporters view on this years Senior Football Championship
06 March 2009
Reminder:
Pilates continuing for another 6 week session
06 March 2009
Pilates is starting again for another 6 week session in the pavilion.
Sat 9:30am - 10:30am sharp.
£30 for the six sessions and the payment is due on the first week.
Happy pilating...(new ...
more