News
Event:
U12 Indoor Hurling League @ Ballycastle
29 January 2009
This event took place on Sat 17th January.
Thanks to Joe Rice for the photos.
...
more
Reminder:
Hurleys for Sale
27 January 2009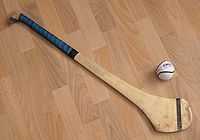 Hurling Stick Sale Day, Saturday 7th @ 1:00pm @ Hector's House.
Contact Paul O'Neill for details.
Anyone who wants to buy their hurls for the coming season should do so on Saturday 7th.
...
more
Reminder:
Dinner Dance Tickets - LAST CHANCE!
26 January 2009
This is the
FINAL CALL
for those that are interested in buying tickets for this Friday's Dinner Dance.
Tickets will be on sale for the last time at
8:15pm on Wednesday
in the Pavi ...
more
Upcoming Event:
U21 County Challenge Match @ Creggan
26 January 2009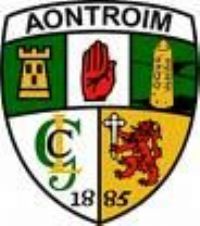 Antrim U21's Vs Derry U21's Challenge Match
Date:
Saturday Jan 31st
Throw-In:
10:30
Venue:
Creggan GAC
Please come out and s ...
more
Reminder:
Co. Antrim Centre of Excellence - Your Expression Of Support Is Vital
23 January 2009
Currently the Master-Plan for the Centre of Excellence is awaiting a decision from the Planning authorities. It is vital that if we are going to achieve our goal of developing this project that we ...
more
News Item:
Ulster League Fixtures
21 January 2009
The draw has been made for the 2009 Ulster League.
See attached document for the full fixture list. ...
more
Reminder:
Football Meeting
20 January 2009
There will be a football meeting this coming Sunday 25th for all players over 16.
It will be an introductory meeting with this year's management team who will be outlining the plans/schedul ...
more
News Item:
Championship Draws 2009
19 January 2009
The draws for the various championships were made tonight:
Senior Football Championship - Portglenone Vs Kickhams
Reserve Football Championship - Rasharkin Vs ...
more
News Item:
Dinner Dance Tickets
14 January 2009
Tickets for this year's Annual Dinner Dance in the Elk will be on sale this Friday @ 7:30 in the Pavilion. There are only a limited number of tables/seats that can be fitted in to the Elk so to avoi ...
more
News Item:
Referee's Course
06 January 2009
Referees Foundation Course
Anyone from our club wishing to participate in the upcoming referee's course please read the details below.
Sunday 11th January in Creggan Kickha ...
more