News
Match Report:
ACMFL - Kickhams Vs Lamh Dhearg
28 July 2010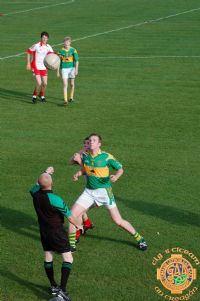 All County Minor Football League - Section 1A
27 July 2010
Kickhams Creggan 2-11
Lamh Dhearg 3-14
Creggan's second game in this All County Competition ended in a defeat at home ...
more
Match Report:
U12 Hurling Go Games
27 July 2010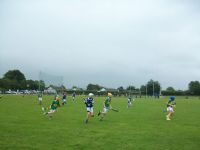 On Sat 24th July there was an U12 Go Games competition in Whitehill.
Creggan played Tir Na nOg which the young Kickhams won 3-04 to 1-01. Creggan are now through to the semi ...
more
Match Report:
ACMFC - Kickhams Vs Cargin
23 July 2010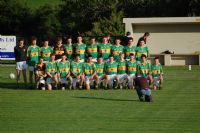 All County Minor Football Championship
Round 1
20 July 2010
Kickhams Creggan 0-13
Cargin 1-04
Creggan Minor Footba ...
more
News Item:
Message from Kilmacabea GAA Club
15 July 2010
Kilmacabea GAA Club,
Leap,
Co. Cork.
Kickhams Creggan GAC,
Co. Antrim.
A Cairde,
On behalf ...
more
Match Report:
Junior Hurling Championship
14 July 2010
Wednesday 7th July
JHC at Loughgiel
St Brigid's Cloughmills 4-10 v Creggan 3-10


Cloughmills are the team that are unbeaten at the top of Division 3 (2 above the Kickhams b ...
more
Match Report:
ACHL Div 4B Recent Update
13 July 2010
Sunday 6th June
Creggan 0-10 V Davitts 1-13
Creggan had the chance to atone for the previous defeat to Davitts at Parc Ciceam on Sunday 6th June however the team ultim ...
more
Request:
Ladies Footballers & Old Mobile Phones
07 July 2010
The ladies footballers will be collecting old mobile phones to be recycled over the summer, they can take any phone, in any condition (they dont have to switch on) and they don't need charg ...
more
With the holiday season upon us now, remember to pack your Creggan tops in your suitcases and wear them with pride wherever you may be. Take a picture of you wearing them and send it in so it can be ...
more
Upcoming Event:
Senior Football Team Fundraiser - POKER NIGHT
06 July 2010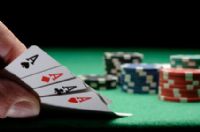 After the success of the previous Poker Night, another fundraiser will be held in the Black Bull to raise funds for the Senior Football Team.
Venue:
The Black Bull
Date:
Fri 16th July ...
more
Match Report:
ACFL Div. 4 Kickhams Vs St. Brigids
05 July 2010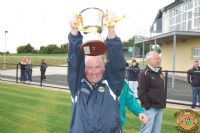 ACFL Div. 4
4 July 2010
Kickhams Creggan 2-15
St. Brigids 2-07
LEAGUE CHAMPIONS!
Creggan rounded off a terrific season on Sunday by claiming the Divi ...
more