News
Match Report:
Kickhams Creggan Vs Burt
09 November 2011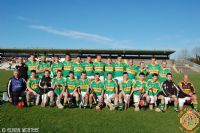 Ulster Championship Junior Hurling Final
6 November 2011
...
more
Match Report:
Co. Antrim U14 7-a-side Hurling Competition
07 November 2011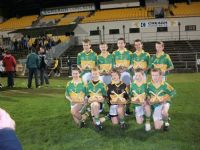 Our U14 hurlers competed in the 7-a-side hurling competition held under lights at Casement last Friday.
They won the B Final beating Tir Na Nog in the semi
...
more
News Item:
Message from Clooney Gaels
04 November 2011
Attached is a kind letter of support from our neighbours Clooney Gaels to our Ulster Final hurling team.
Much appreciated...
...
more
News Item:
Gloves for Sale
04 November 2011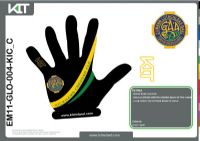 Creggan gloves are now available to order through Tony McCollum
All sizes available from 5-6. 7-8, 9-10, 11-12, 13-14, XS, S, M, L, XL.. order now in time for
...
more
News Item:
Support from the County Antrim Hurling Development Officer
04 November 2011
A Cairde

Best of luck for game on Sunday


Kieran

--
Kieran Megraw
Antrim Hurling Development Officer

Casement P
...
more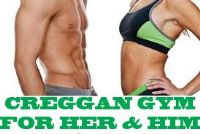 Folks, just a reminder of the opening times of the Gym at the Pavilion:
Monday, Wednesday & Friday 7pm - 9pm
...
more
News Item:
A Good Luck Message from Kilmacabea GAA
03 November 2011
Kilmacabea GAA were very kind to send the following good luck message to our hurlers....
...
more
News Item:
Recreational Games Questionnaire
19 October 2011
A chairde,

Recreational games is continuing to grow within the province, to assist us with its development we would appreciate if you would take a minute to complete
...
more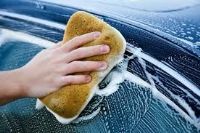 NOTE: This car wash has now been moved to the following
Saturday 22nd October.
There will be another Car Wash to raise funds for our Hurlers. It will be on
Sat. 1
...
more
Event:
REMINDER - HEALTHY HEARTS HEALTHY LIVES
14 October 2011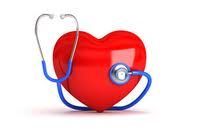 Heart Screening will take place on
15th October
in the Pavilion. The cost will be £35 per person and is open to 14-35 year olds
...
more