News
News Item:
Looking For That Final Stocking Filler???
19 December 2012
If you are one of those people who are looking for that last minute gift....look no further!
Thursday
evening between
7:30pm-8:00pm
you can avail of one
FINAL
chanc
...
more
News Item:
Committee 2013
19 December 2012
The Club AGM was held on 10th December, and a big thanks for all those that attended.
Outlined below is the incoming 2013 Executive Committee and Committee Members that will
...
more
Reminder:
Mouthguards and the GAA
02 December 2012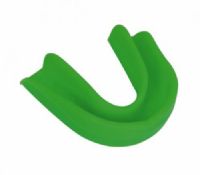 Information for Clubs, Players and Parents
Following the GAA's Annual Congress in April 2012 a new rule was enacted that made it mandatory to u
...
more
Congratulations:
U14 Hurlers under the Spotlight
20 November 2012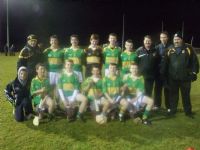 Last Thursday evening the U14 hurlers retained the Scullion Hurls 7-a-side crown, however they didn't get things all their own way.
Having won the same competition the previous year under the flo
...
more
Reminder:
CREGGAN CHRISTMAS GEAR SALE
04 October 2012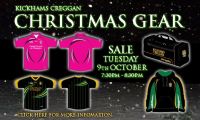 CREGGAN CHRISTMAS GEAR IS ON SALE!
7:30PM - 8:30PM AT THE CLUB
What is on sale:
Hoody Childs £25
H
...
more
Event:
FBD Kilmacud 7s Football 2012
22 September 2012
We have a senior team representing in this years FBD Kilmacud 7s Football Tournament. We wish them all the very best in what is always highlight of the football calendar for a grea
...
more
Event:
All Ireland Hurling Final Draw
24 August 2012
Tickets for the All Ireland Final draw can be purchased from any hurling committee member or member of the senior hurling panel! ...
more
Congratulations:
All Star School of Football Jersey
16 August 2012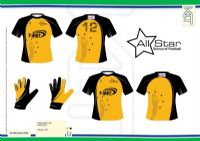 Well done to everyone that went to the All Star School Of Football this week.
It was a very enjoyable week and the coaching was top class!
If anyone is looking to purchase th
...
more
Fixtures:
This weeks SW Antrim Fixtures
30 July 2012
SW Antrim Fixtures for week beginning 29th July 2012
Thursday 2nd August 7.30pm

Ciaran Doherty Accountants U16 League Cup Round 13
Kickham'
...
more
Reminder:
All Star School of Football REGISTRATION NIGHT
27 July 2012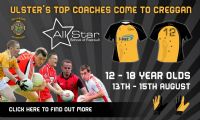 There will be a registration night on
Tuesday 31st July at 7.30 sharp
.
It is important to be registered early to get your shirt ordered.
This is a great o
...
more