News
Event:
Christmas Party 2018
01 December 2018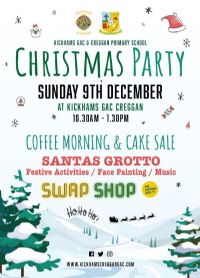 It's that time of year again!
Kickhams GAC Creggan in collaboration with Creggan Primary School are holding our Christmas Party whi
...
more
Event:
Autumn & Winter Hurling Fundamental Programme
22 November 2018
Join us for the Autumn & Winter Programme at Kickhams GAC Creggan focusing on Hurling Fundamentals 🏑🔰
Both girls and boys, aged 4 to 8 years old ca
...
more
News Item:
Volunteer Spotlight - Peter McLernon
11 November 2018
Volunteer Spotlight - Peter McLernon 🔰🔰
Earlier this year, we met Peter at the club on a regular Saturday afternoon and he was as busy as ever doing m
...
more
News Item:
Dinner Dance 2018
05 November 2018
***** Tickets are £25 and are on sale at the club Tuesday 6th November @ 8:00pm *****
Friday 30th Nov @ Tullyglass Hotel
Come celebrate another historic year for our C
...
more
News Item:
FREE Stress Control Classes in Nov 2018
02 November 2018
Good Afternoon,

I wanted to let you know that the Northern Trust's Psychological Therapies Service is running a FREE mental health class in the Ballymena community. The class is
...
more
Health & Wellbeing Event:
Newsletter of the Men's Health Forum in Ireland
30 October 2018
Please find attached The newsletter of the Men's Health Forum in Ireland which has loads of links for Information regarding this very important topic.
...
more
News Item:
John Mackle - Rest In Peace
26 October 2018
The club committee, on behalf of all our members offer our sympathies to the Mackle family on the death of John yesterday.
John was a good friend to many people involved in the club
...
more
News Item:
September and October 2018 - A look back
23 October 2018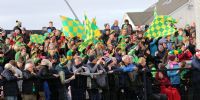 Sunday just wasn't our day unfortunately, but our team and supporters can be very proud of the efforts both on and off the pitch 🔰👏
Starting for the Junior Ladies
...
more
News Item:
CLUB ANNOUNCEMEMT
10 October 2018
All County Senior Football Final - Tickets can be purchased at the Club on Tuesday 16th October between 7:00pm-8:00pm. Adults £10, Students & Pensioners £7 - both mu
...
more
Event:
Upcoming Dates for the Diary
08 October 2018
Yesterday was a special day as our Senior Footballers made it through to the County Final for the first time in 41 years. Tremendous effort by all involved.

We
...
more