News
Upcoming Event:
Annual Dinner Dance
23 January 2011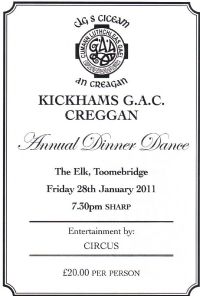 REMINDER!!!
The last chance to buy your tickets for the Dinner Dance is Wednesday 26th Jan between 7:30pm & 8:30pm. Thanks for your support.
----------------
This years ...
more
This is a call to any club member to lend a hand with the Juvenile teams for the coming 2011 season. All managers and mentors have been put in place already but we require assistance on top of this ...
more
News Item:
Juvenile Hurling 2010 Report
14 January 2011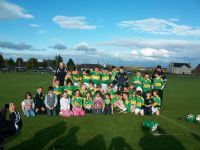 U12/14 HURLING SUCCESS FOR 2010
Our u12 hurlers started the year off well by winning for the first time ever the division 2 airborn competition – beating the favourites 'Ballycastle'. Our U ...
more
Reminder:
U14 HURLING FOR 20II
13 January 2011
U14 Hurling for 2011
Training on Saturdays @ 11:00am - 12:00 o 3G
New Year...New Challenges!
...
more
News Item:
Ulster U21 Club Championship Draw
12 January 2011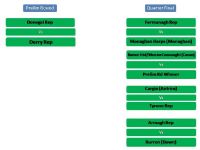 The Launch of the 2010 Thomas Devlin Sponsored Ulster U21 Club Championship took place tonight in the Pavilion, and where the official draw was made.
Josephine McLarnon was on hand ...
more
Upcoming Event:
Night @ the Races in Drumbo Park
04 January 2011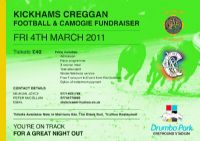 The Football and Camogie Clubs are running a Night @ the Races in Drumbo Park on the 4th March 2011
Tickets are on sale in Marrions Bar, Black Bull, Truffles, & Cutting Edge!
£40 ...
more
News Item:
Christmas Lotto Results
24 December 2010
Lotto Jackpot NOT WON
Letters - B, D, W, Y
£25 Winners, Darren Mullan & Michael Swan
Christmas Bonus Draw
£100 Aileen Dougan
£50 Pat Dougan
£25 Fr. Paschal Kearney
£25 Mary Le ...
more
A Chara,
We are writing to advise you that Servasport Ltd., has informed the GAA that there has been unauthorised access to the GAA membership database.
Servasport Ltd., ...
more
Upcoming Event:
Juvenile Presentation Night
09 December 2010
Due to the unpleasant weather we are having at present it was felt that it would be safer to have the Juvenile Presentation Night on
FRIDAY JANUARY 14th 2011
. This event is a priority for the Cl ...
more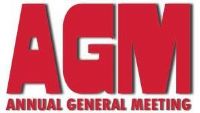 This years Annual general Meeting will be held on Sunday 5th December @ 7:30pm.
All Registered Club Members are urged to attend to voice your concerns/opinions/thoughts or any other items assoc ...
more