News
Match Report:
Ulster U21 Club Football Championship
22 February 2010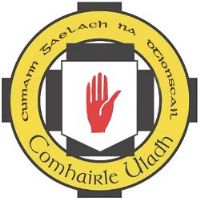 See Gallery for latest Photos...
Sunday 21st February
Throw-In 2pm
FINAL
Burren (Down) 1-14
Omagh St. Endas (Tyrone) 1-11
&n
...
more
Upcoming Event:
SW Antrim Competitions 2010
18 February 2010
Here are the draws for the 2010 SW Antrim Cup Competitions.
...
more
Event:
Juvenile Registration Night
18 February 2010
All parents are reminded that this years Juvenile Registration night will take place on
Friday 5th March
@ 7:30pm - 8:30pm in the Pavilion.
Come along and make sure you get your child(ren) ...
more
Upcoming Event:
Pride of the Parish 8-a-side Football Challenge
17 February 2010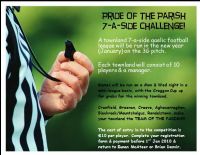 The Final of the Pride of the Parish will take place on Sunday 21st immediately after the U21 Ulster Club Football Championship Final.

...
more
News Item:
U12 Football Training Commences
07 February 2010
U12 football training has now begun again for the 2010 season. Training is at 6:30pm-8:00pm every Friday night in the Hall.
...
more
Event:
Annual Dinner Dance 2010
06 February 2010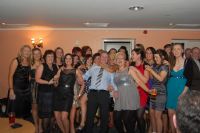 Creggan held their Annual Dinner Dance on Friday 29th January in the Elk. As per usual this was an extremely well turned out occasion and a great night was had by everyone who attended.
A ...
more
News Item:
New Club Jackets ...pre-order yours TODAY!
06 February 2010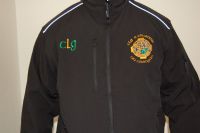 Check out our new exclusive 2010 Club Jackets. Best Jackets yet.....
Tony is presently taking orders, so if you are interested please see him to place your order.
PS: Free jack ...
more
News Item:
Croke Park Newsletter
02 February 2010
Please see attached Nuachtlitir Chlubanna Eanáir 2010
...
more
News Item:
Clarification on the wearing of Hurling Helmets
26 January 2010

From the 1st January 2010, the following applies to all players at all levels up to and including Senior grade:

(a) In all Hurling Games and Hurling Practice Sessions it is manda
...
more
Upcoming Event:
Dinner Dance Tickets - LAST CHANCE
24 January 2010
Last chance for purchasing your Dinner Dance tickets, Wednesday 27th Jan in the Pavilion @ 8pm.
Don't miss out!
ALSO
....can
ALL
the draw ticket returns be brought up on Wedne ...
more