News
Match Report:
Ladies Football Senior League Vs St. Brigids
22 April 2009
Ladies Football Senior League
19 April 2009
Kickhams Creggan 4-07
St. Brigids 3-08
Pairc Ui Ciceam was the setting for what proved to be ...
more
News Item:
Congratulations to Eoin Donnelly
22 April 2009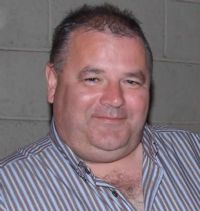 The club would like to extend a huge congratulations to our treasurer Mr. Eoin Donnelly who has recently been voted on to the National Finance Committee. This is an All-Ireland position and he w ...
more
Reminder:
Club Cleanup/Ground Work
22 April 2009
The club is appealing to all those that are free this coming Saturday to come out and give an hour of your time to help do a bit of ground work around the club.
Soil needs moved and spread/rak ...
more
Check out the new Cultúr Section by clicking the link on the left hand side!
...
more
Match Report:
All County U21 Championship Aghagallon Vs Kickhams
21 April 2009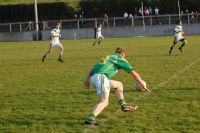 U21 Football Championship
20 April 2009
Aghagallon 1-07
Kickhams Creggan 2-13
Creggan eased their way through the preliminary round of the All County U2!-- /*> ...
more
Our Under 12's play Bellaghy on Tuesday 21st at Creggan. Throw in is at 7:00.
Come out and support our under age teams!
...
more
Match Report:
U-16 NAHL Div. 2 - Sean Stinsons Vs Kickhams
16 April 2009
U16 NAHL Div. 2
13 April 2009
Sean Stinsons 1-09
Kickhams Creggan 2-09
Creggan travelled to Ahoghill for their first league game with 14 players on Easter Monday. Their opponen ...
more
News Item:
Eugene McAlynn 5K Memorial Cup
14 April 2009
The inaugural Eugene McAlynn Memorial Cup 5K run/walk took place at Creggan on Easter Monday. There was a great turnout with close to 50 runners/walkers taking part. Oistin McAteer was first past th ...
more
News Item:
Grand Draw Winners
14 April 2009
The winners in Kickhams GAC Creggan Grand Draw were:
£2000
winner Sally McMullan, Beechmount, Randalstown.
£1000
winner Con Law, Staf
...
more
Upcoming Event:
Pitch Upkeep And Maintenance
11 April 2009
Presentation On Pitch Upkeep And Maintenance Wed 15th in All Saints Gac Ballymena. @8pm.
Due to a number of requests from clubs, the North Antrim Board have organized the presentation By Pa ...
more